Today is sneak peek day over at
Citrus Tree Studio
for September's kit, "Indigo Sunset". Here is a little preview for you.
Photo courtesy of Tricia Wilson
Photo courtesy of
Tammy Wilson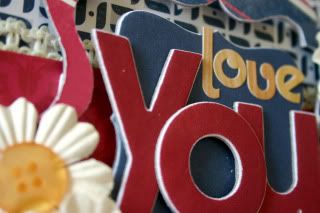 Photo courtesy of
Nicole Stark
Are you intrigued? I hope so! This kit is absolutely beautiful. I can't wait to show you the whole thing on the 5th!
Something else that has me super excited is being a "Bella Artista" over at
Bella Blvd.
! Yesterday was the first day that I was featured on their blog along with a layout I did using Bella's newest releases called
"Super Stud"
. It was such a fun line to work with. The stars and circles in the line really represent energy and motion to me, the colors are striking and the robots are just plain fun! I couldn't help but do a layout about one of my favorite guys (my hubby) when he was a little guy.
This saying couldn't be any more perfect for him if he had thought of it himself!
I will be over at Bella again on Wednesday and Friday so keep checking back. I will be sharing more layouts and a peek at my craft area.
See ya soon!